Pilot wind farm
Located in the Mediterranean Sea off Gruissan (Aude), the Eolmed pilot wind farm comprises three 10 MW wind turbines mounted floating steel platforms more than 18 km offshore.
WIND TURBINES
A project that keeps evolving
Since being designed in 2016, the project has been adjusted and adapted to incorporate the latest technologies.
Initially comprising 4 wind turbines, the number has since been reduced to 3 for equivalent electrical power.
This change has affected the size and choice of material for the floats – now steel instead of concrete – as well as the mast height, blade circumference and rotor diameter.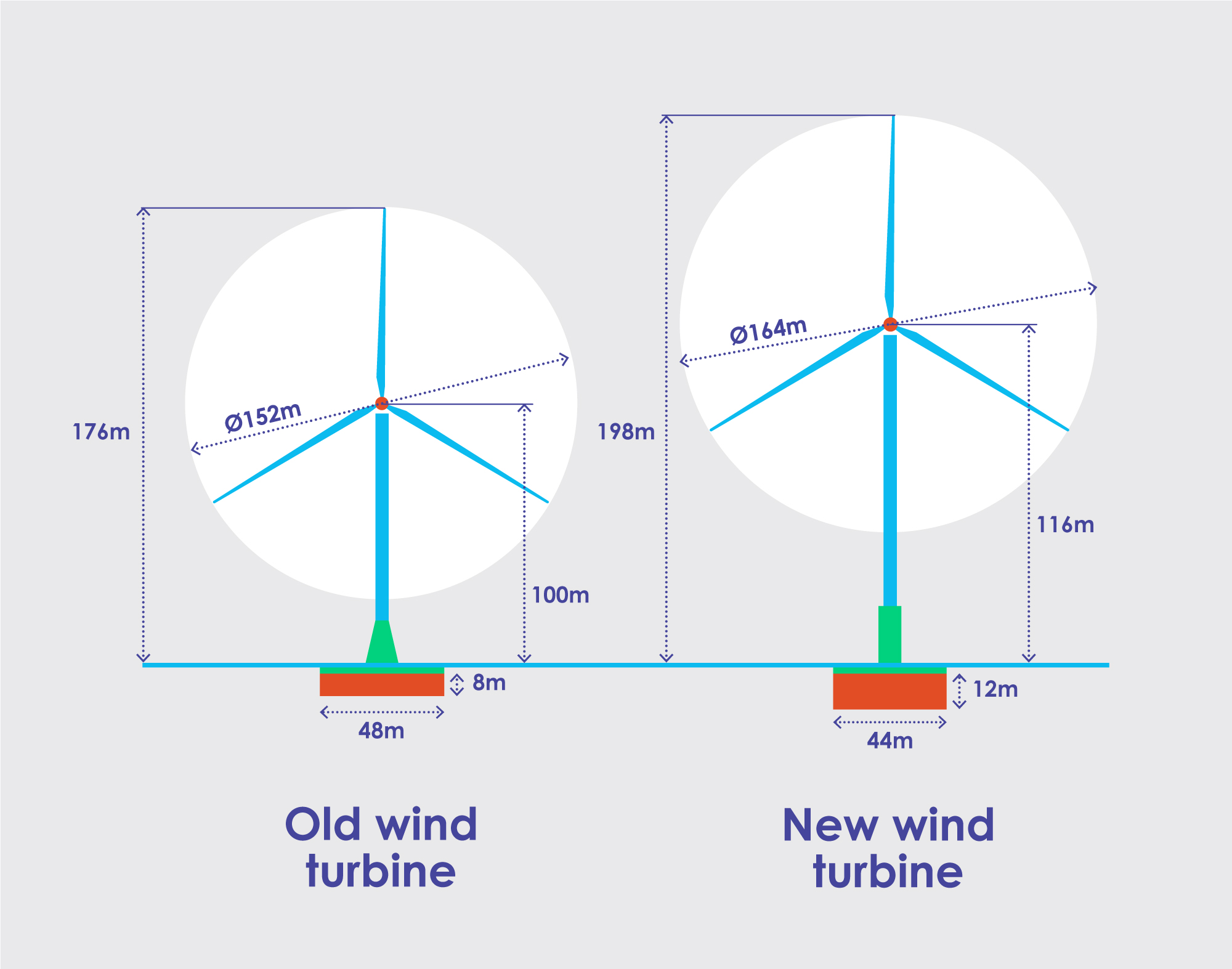 TURBINES
Based on V-164 technology by Vestas, each turbine will have a power output of 10 MV, equivalent to the energy used by nearly 17,000 inhabitants.
Composition of VESTAS V-164 wind turbine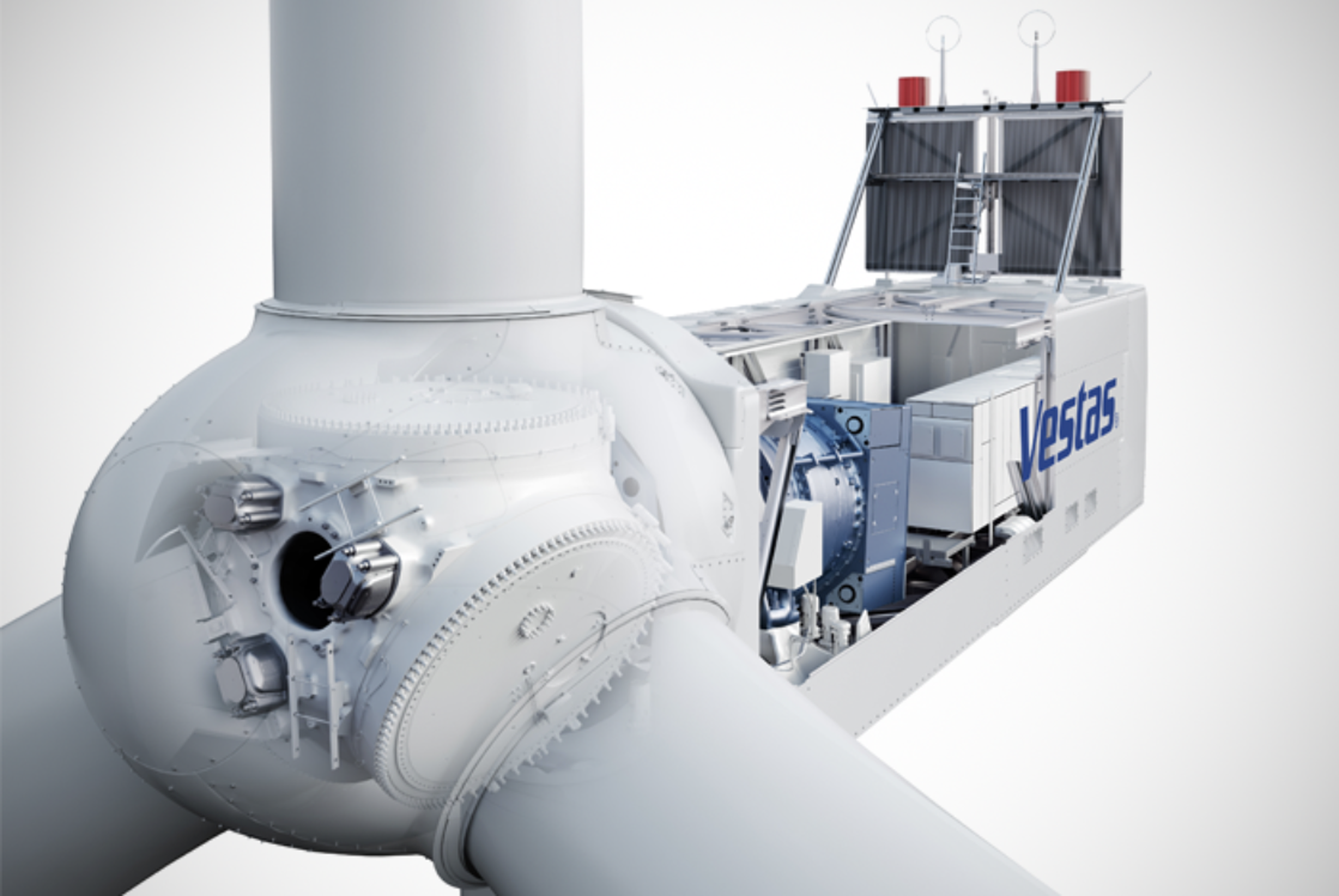 FLOATING STRUCTURES
Each floating structure takes the form of a square semi-submersible steel barge.
Optimized dimensions (45m x 45m x 17m) for easy integration in the port.
Hull as a ring with a central opening (Damping pool©) to dampen swell movements.
Bottom extended around the floating structure to dampen swell frequencies.
Wind turbine attached to the back of the deck via a transition piece.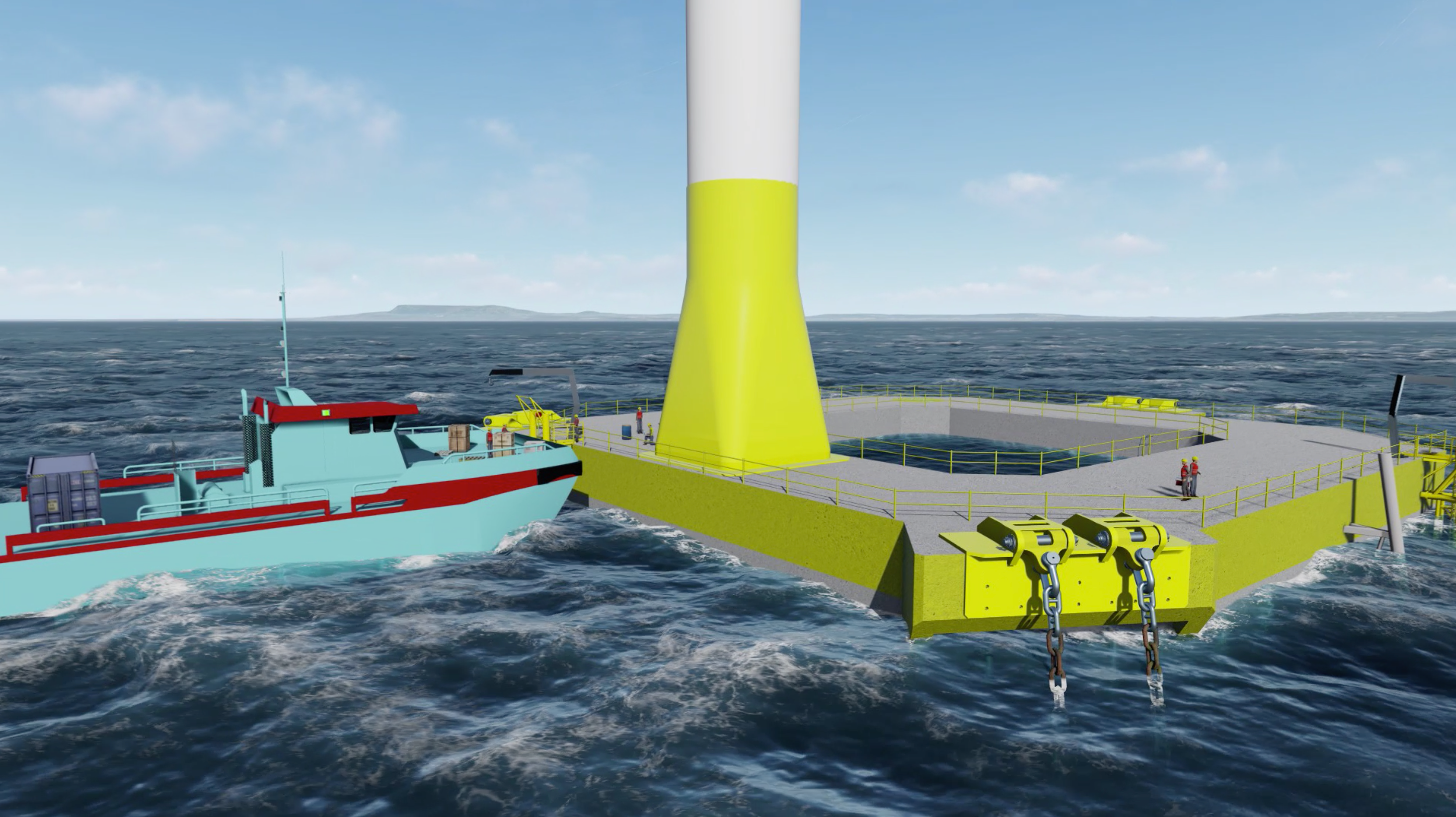 EXPORT CABLE & ROUTE
As the French transmission system operator, RTE is responsible for ensuring power systems operate safely and efficiently. As such, it operates, maintains and develops high and extra-high voltage lines across France and neighboring countries.
RTE will be responsible for connecting the Eolmed pilot wind farm to the electricity grid using a 33,000-volt submarine and underground link over approximately 27 km.
The underwater connection will run from the wind farm to the beach at Port-La-Nouvelle, crossing the commercial port's shipping channel and bypassing the 30-metre beacon to the south. The junction chamber between the submarine and underground link will be located in one of the parking lots by the beach.
The underground connection will first run through the south of Port-La-Nouvelle, before branching off at Avenue du Général-de-Gaulle. The cables will then cross under the railway line, before arriving at Combe de Buis and the Port-La-Nouvelle electrical substation.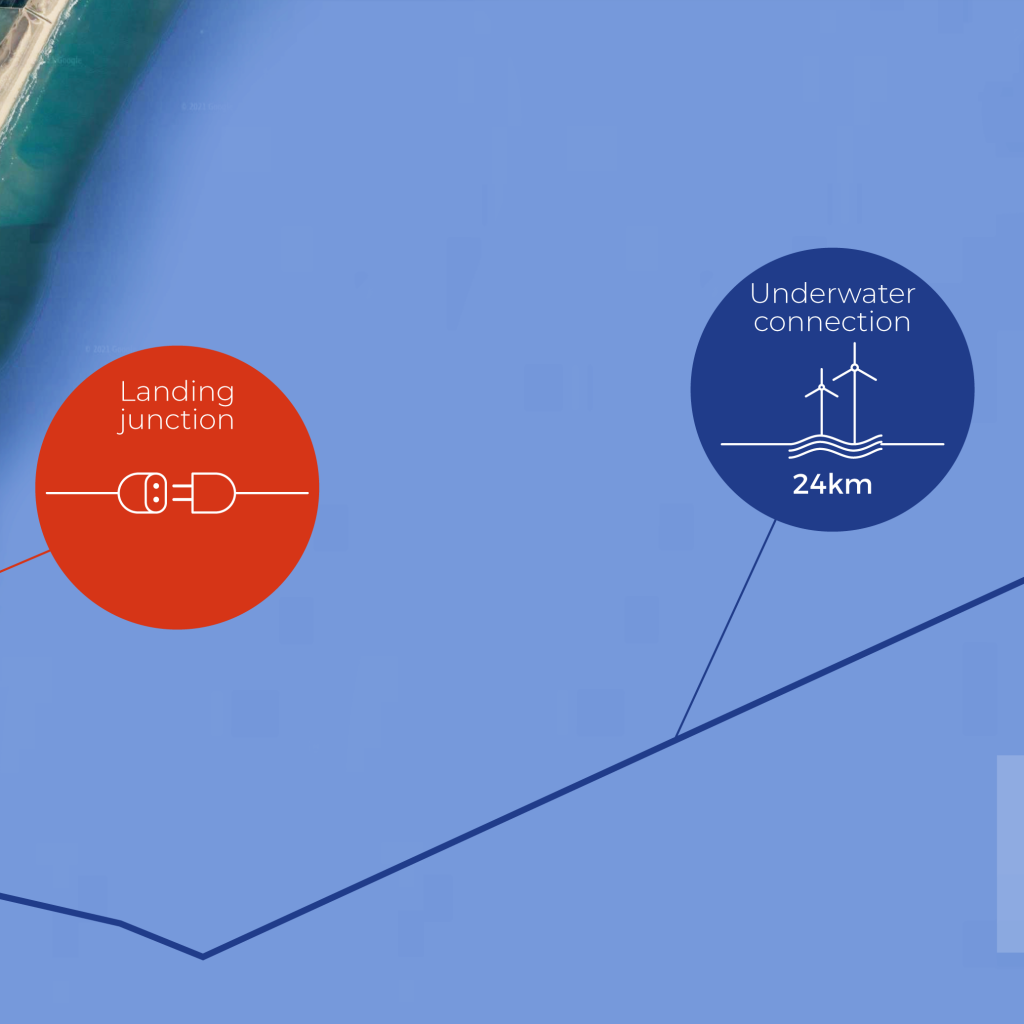 Connecting the submarine and underground cables
The landfall is the point at which the offshore cables reach the shore. The junction chamber will be built in a concrete structure buried at a depth of around 2 m.
Submarine connection
This connection consists of a single tri-cable with a protective sheath. Depending on the seabed, and to ensure the safety of the structure, it will be buried in the marine sediment.
Underground connection
From the landing junction chamber, the underground connection comprises 3 separate sheathed cables, each around 7 cm in diameter, buried in an underground trench at a depth of around 1.5 m.